Stone And Stainless Steel Bottle Stopper W/ Stand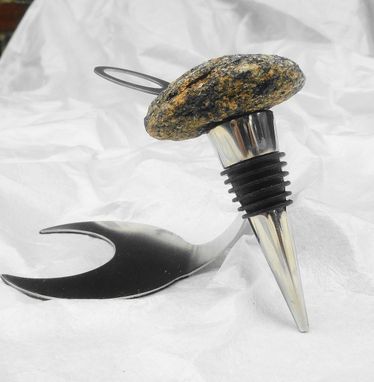 I, the Stone Lamp Guy have created a unique new item for your gifting pleasure.

This wine bottle stopper is made from heavy solid stainless steel, it won't chip, rust or pit like other chrome plated ones.

The affixed natural stones are selected from New England Beaches and artfully completed with a satin finish.

The stopper pictured here is a sample of the natural stone used.

Due to the variation in the natural beach stones used, each stopper is truly One-of-a Kind

The base of the stopper is approximately two inches long.
The stainless steel stand is specially designed to display this unique item.

GREAT Gift idea for the wine lover or an addition to your stopper collection.