Store Counter Restoration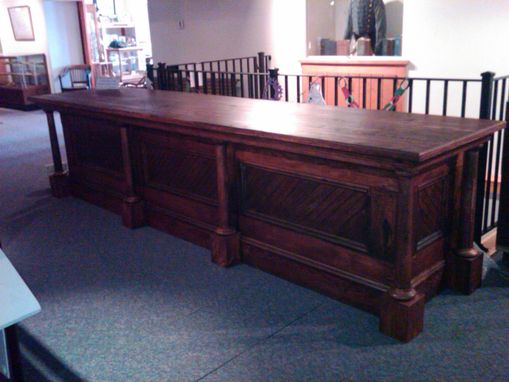 This turn of the century cabinet had been stored in a flooded basement for 20+ years. The bottom third was unrecognizable. Some of the pilasters were missing, much of the molding was off and parts of the top were missing. We used photos of another similar cabinet from the same town to recreate what was missing.
Dimensions: The cabinet was approximately 36" x 36" x 12'.