Store Front Pharmacy Built-In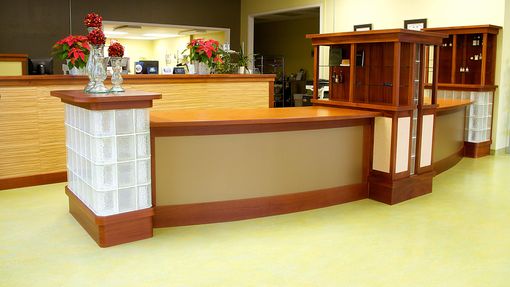 The baron space was soon to be a new pharmacy. The owner of the pharmacy came to me with some thoughts and ideas of what she had wanted. Working together we created a warm feel with mahogany and zebrawood, added complimentary paint colors, and finally added illuminated glass columns.
The owner was overly joyed with the entire project.
Dimensions: The built-ins fill a 20' x 30' space.