Striped Cupcake Birthday Plate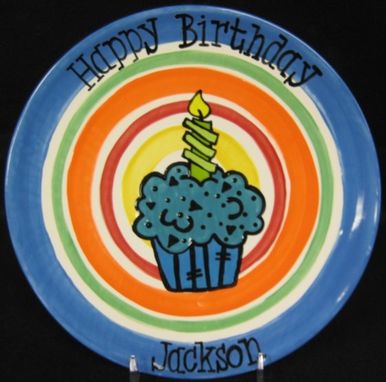 This is great for a boy or girls birthday! They can use it all day to eat breakfast, lunch, and dinner...also CAKE! You can choose your colors so it can be for anyone you wish. This plate is made out of bisque that has been fired. I use unleaded glazes that are all food safe; however I do not suggest putting this is the microwave or dishwasher (over time it could crack or the paint may chip off if you microwave or put it in the dishwasher).
Dimensions: This plate doesn't have a rim (it's a coupe plate) and is 11"