Sun Ray And Iron Flowers Ferrum Floridusaum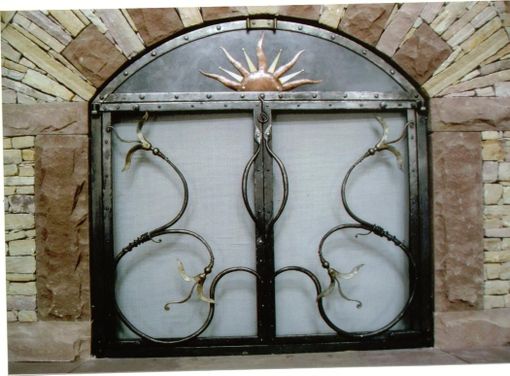 This fire screen was made out of forged steel, copper, and brass.

The leaves are bronze, the door frames were hammered steel and put together with round headed rivets. The iron flower s has been evolving in my work for a number of years. The sun rays are complemented to the stone work and the copper ties in with the color nicely.

The latch is a simple spiral that hold the door back.