Sunset Helix (Pair) Blown Glass Sculputre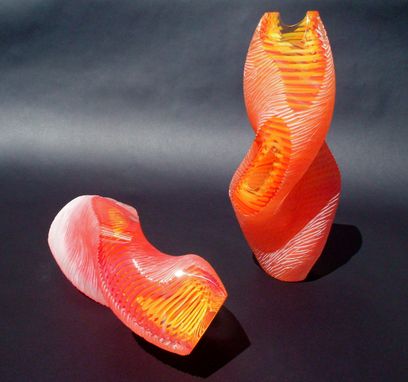 Contemporary blown glass art sculputres made during my residency at the Museum of Glass in Tacoma, Washington in 2008.
They are blown, then painstakingly cut and polished, engraved and acid-etched.
These works of art are based on the DNA double-helix and are part of my signature designs that I have been devolping for over 20 years.
Dimensions: 16" long x 5" high x 6" wide, 16 1/2 " tall, x 7" wide respectively.