Superman,In Flight, 8' Lighted Display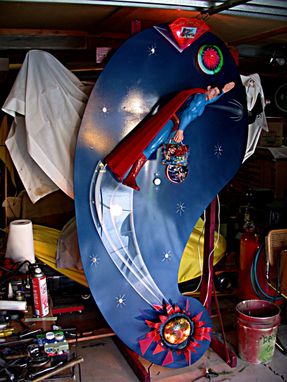 I built this 8' wall art to honor my boyhood hero Superman. The backgroung contains an exploding Krypton fabricated of colored glass and lucite. Mirrored stars sparkle in the night sky. As a touch of whimsey, Superman carries a small Superman lunchbox representing my desire to be like him as a child. Painted in detail with 4 part automotive paint.
Dimensions: Eight feet tall by four feet wide.