Flo-Saic Designed Art Glass "Surf"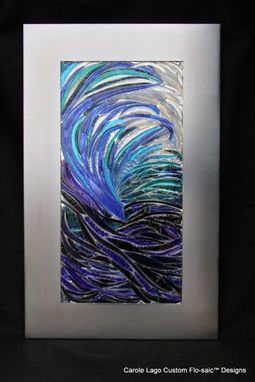 This Flo-saic designed art glass wall hanging is comprised of stained glass in vibrant shades of blues and greens with accents of iridescent clear glass. It is framed in a 3" silver metal frame on a mirrored background. Glass pieces are textured, adding dimension to the movement in this piece.
The entire piece is comprised of art glass, hand cut and pieced to emulate the fluidity of this design.