Surface Lapis And Opal Slide Pendant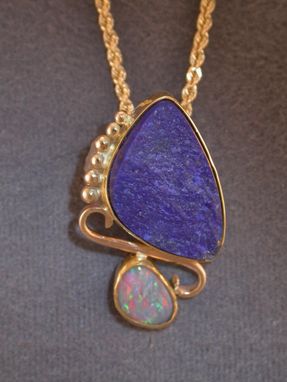 This solid opal, selected from our trip to the opal mining area of Lightening Ridge, Australia, reflects a blue and pinkish-red flash. The surface of the royal blue lapis has a matte finish and the slightly textured surface of an uncut rock. The pendant back is sterling silver, and has a 1/2" long x 1/4" deep loop for suspending on a omega necklace.
Dimensions: 1 1/8" x 3/4"