Sweet Dreams Moon Photography Prop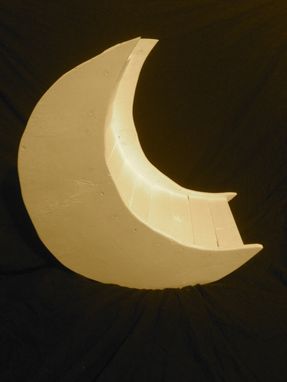 Move over Man on the moon because nothing is more precious then a Baby on the Moon. Sweet Dreams little one! This Super Unique and Darling Prop is a must have for every Photographer out there. This darling moon comes with a removable holder to keep it in place so it doesn't rock while in use. To make this prop even better we designed it so that it double as a bridge if you turn it over!!! How great is that two props in one. This moon is available in yellow or white. We can
also custom make a bigger one if you would like this prop for a toddler. Please ask for details.