Swiss Mountain Dog Stained Glass Sun Catcher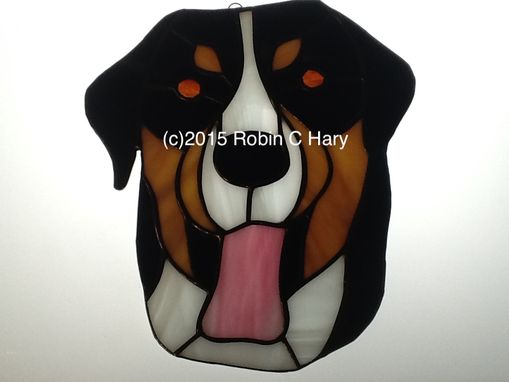 Very hard to find! I made this guy from a photo for a customer and decided to add him to my line of dogs. He's about 8+ inches tall. And Comes with a suction cup for hanging.

Packed with care, shipping is always guaranteed safe.

Please Note: Photos are just an example. Due to the color variation in glass, no two items are alike. Please allow for these differences when purchasing stained glass.