Symetrical Mahogany And Birch Bark Frame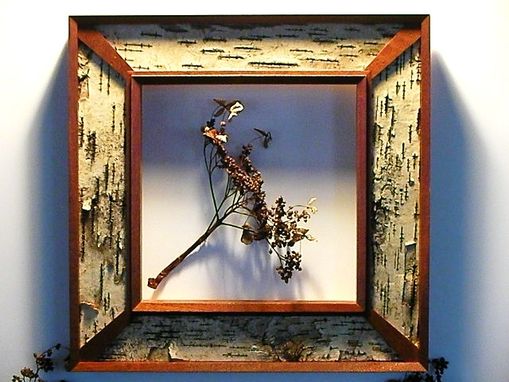 Frame is made from birch bark from northern NH and mahogany from an old bed headboard circa, 1940's.The mahogany is exceptionally clear. Finished with sprayed semi-gloss polyurathane, 3 coats.
Dimensions: Rabbet size, 8"x8". Overall size, 121/8"x121/8"x11/4" thick. Rabbet size indicates outside dimensions of item being framed.