Tabac Colored Couture Piece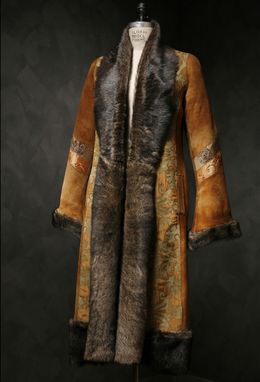 Tabac colored Couture piece. The body is made of a merino sheared european lambskin, the collar, cuffs and bottom are made out of a european toscane lambskin, custom dyed to match. The fabrics are on top of the shearling worked into the coat. This coat is a form fitting style with shawl collar and band around the bottom. the length varies from mid calf to fullength.
Dimensions: All couture pieces are made to measure, in consultation with the client.