Tactical Pistol Pouch HipNotions Shooting Range Outdoor Gear Sport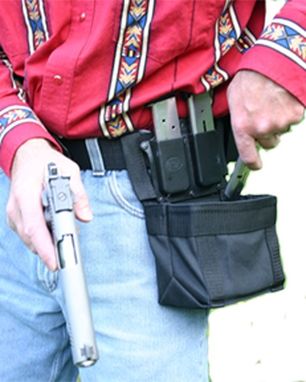 MagNet was designed by my engineer friend, who wanted to spent more time shooting and less time preparing to shoot. His new hobby of Tactical Pistol Shooting is a timed event involving speed, accuracy and movement. By dropping his magazine gun clips into an open pouch rather than to the ground he save time by not cleaning them of dirt and moisture, plus not having to pick them off the ground.

The bottom has a magnet plate to hold the metal clips in place so they do not bounce out while sprinting to the next target.