Tall Cypress Table With Tile Top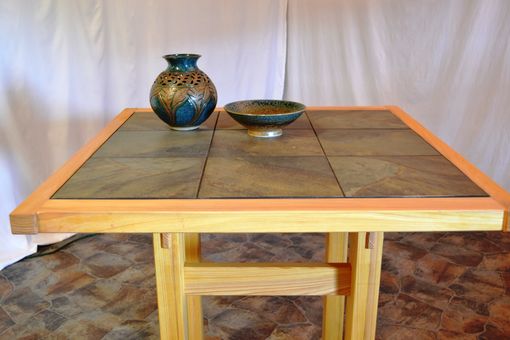 Handsome Craftsman style casual tall table, for standing or sitting on raised seating.

Form follows function with the beauty of the through mortise and tenons. These create the framework, providing strong durability.

Oil finished in its natural color, this collection is used both indoor and outdoor.

36" x 36" x 42"