Tarot Card Bicycle Helmet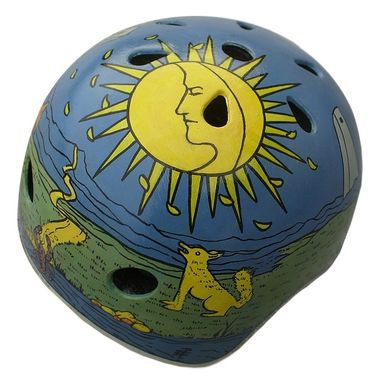 A bicycle or skateboard helmet painted by hand with acrylics and ink and varnished with a UV-protected finish that prevents chipping and water damage. The design is based on the Rider-Waite tarot deck. Available in sizes S-XL. Other cards and designs can be created.
Dimensions: Fits in a 12" x 10" x 8" box.