Live Edge Entry Console Table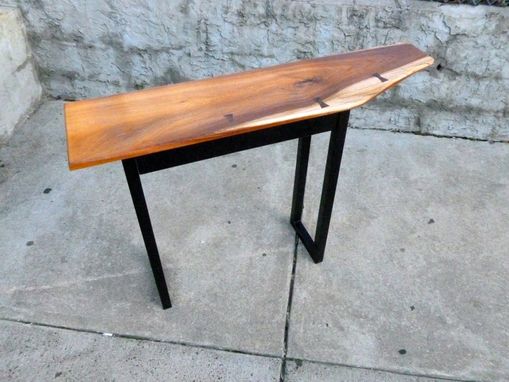 This is my entry table, something I used as practice to make the legs shown in the photos. Came out a-ok. The bottom of this piece is made from poplar dyed and sealed in black. The top is Tasmanian Blackwood - in the Acacia species also related to Koa.

This table measure approximately 46" wide x 12" deep x 31" tall.

I can make this out of different woods like Walnut, Cherry, Maple, Oak, etc, provide different finishes and custom sizing. This unit has a single drawer which can be an option for yours.

Feel free to contact me to discuss what you'd like. Price quoted here is the base price for this approximate size. Pricing will change depending on size and materials.

Turn around times vary from three to twelve weeks depending on workload.