Texans Stone, Ready To Ship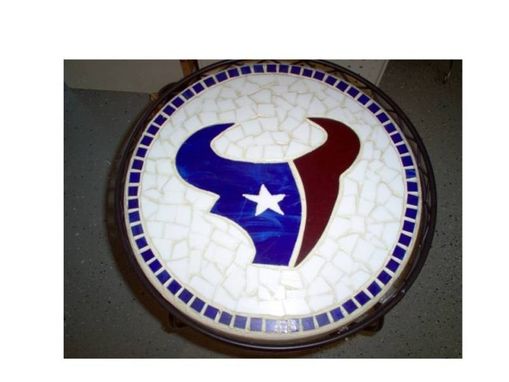 The Texans Logo on a Concrete Stone,reinforced with wire, 16 inches in diameter. This is a beautiful stone with striking colors of Red, White and Blue. We have different variations of this stone.

Such as The stone can be hung on the House (2 hangers embedded within the stone) or
Laid on the ground (Thicker stone, has hooks as well (just in case you change your mind).

The grout can be either Black or white, each are striking!

As with ALL of our stones it has been treated with a sealer for weather proofing.

They weigh about 29 pounds, so economy shipping is the best way to ship, and each are fully insured.

We also do these stones with your address or your family name. The logo is a bit smaller to allow for the address/name. See letters or numbers below on this page for names and addresses.


Other Team logos are also done upon request! Just place your order and send us the logo, the price is the same. Or tell us what logo and we can pull it from the Internet, please be specific. We will send it back to you to approve it.