Texas Flag With Eagle, Made To Order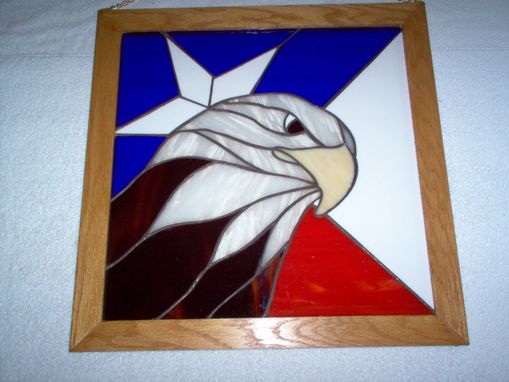 Colors are traditional with the eagle of wispy white for the white features and caramelized brown for the brown features. Has a beige beak and a black eye. Stunning! You will not be disappointed in this item!

Size: 20.5" x 20.5", including the frame
Framed in 1" Oak

usually ships within 3-4 business days. To allow for proper packaging.