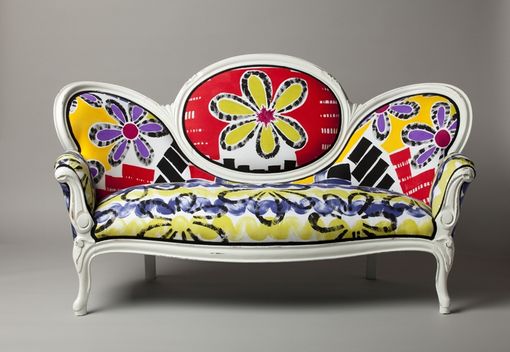 Curvaceous, bold and graphic, this fabulous Victorian couch has gone from sad and unwanted to " yeah baby" take me home in all my fabulousness.
Betsy has a one of a kind hand painted upholstery print, in citron, navy, golden yellow, red, black and lavender.

Trimmed with traditional black gimp and 1/8 self piping

Besty has been refinished in semi gloss white lacquer and rubbed to give a distressed finish in places.

Dimensions: 36highX28deepX60 long