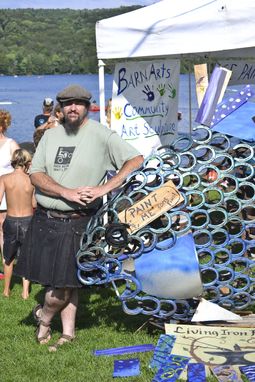 Created for a community event and fundraiser for BarnArts, a Barnard, VT based arts cooperative for children, this fish is made up of over 200 horseshoes. We put it on a runner sled aimed at Silver Lake so that we could incorporate the Seasons in Vermont, as Silver Lake is a year-round destination.
We also have a lot of horses around!
The fins and tail are made of shingles, hand-painted on site by the gathered children, and their families.