The Bitterroot (With Art)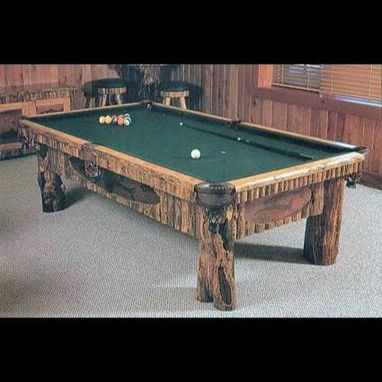 This pool table, with its vertical log-trimmed body and apron, is offered in two styles. This one is the Artwork version and has a custom, etched-copper art insert in the sides and ends of the body. Custom plasma-cut iron artwork and laser art created on wood are also available for an additional charge.
Dimensions: Billiard Tables come in 7', 8', Pro-8 and 9' lengths. Go to our website for more information.