The Bold Kaleidoscope Ketubah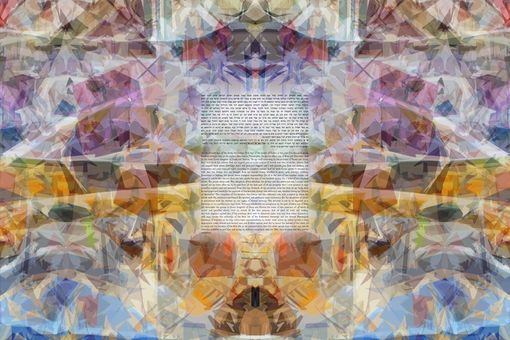 Gaudi's Barcelona has not only changed the map of one of the great European cities — and once home to hundreds of thousands of commercial Jews during Spain's golden era — but he changed the artistic world: enlivening it, bringing modernity to old buildings, to old forms.

The Bold Kaleidoscope Ketubah is how we imagine Gaudi himself would have approached a Kaleidoscope: colorful, diverse, but coming together as a unified whole. This is perfect for the couple that embodies these same elements, especially through their marriage: colorful, diverse, and coming together as a unified whole, this Ketubah's for you.

Recommended material for this Ketubah: Decore Giclee, Canvas-on-Matboard or Wrapped Canvas.

All Ketubot are limited editions of 100 prints.