The Bowlman's Bread Knives ( New )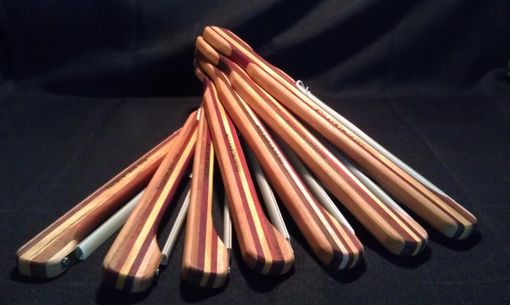 The Bowlman's bread knives are done in the traditional segmented wood colors and has a stainless steel scalloped blade thats very sharp. It works well cutting up a whole pineapple too.
This is a neat gift for anyone one and one of the coolest things I've come up with yet.
Dimensions: 16.5" x 1.5" x .625