The Floating Server Bubinga, Sapele Pomele, And Aspen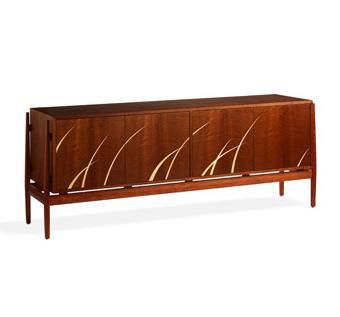 This beautiful server was custom made for a design show in the Summer of 2009. It is actually in our showroom and available for sale. It is fabricated from Bubinga solids and Sapele Pomele veneers w/ Aspen inlay on the doors. There is a small silverware drawer behind each touch latch door.
Dimensions: 74" x 19" x 29"h.