The Gate To The Other Side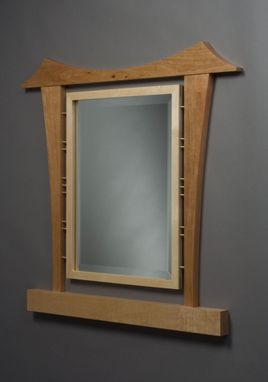 maple, cherry, mirror, brass

When I designed this mirror I wanted to experiment with suspending a very rectilinear frame inside a more freeform supporting structure. It wasn't until I had finished the design that I noticed its similarity to an oriental gateway. So, is it the gateway "through the looking glass" or is it the gateway to the other side of vanity?
Dimensions: 35" x 37.5"