'The Lawton Tender' Row Boat Kit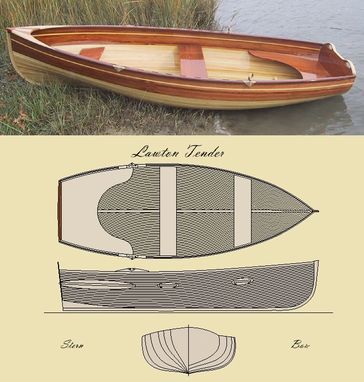 The Lawton Tender came about in response to a customer looking for a small yacht tender he could build with strips. The lines were taken directly from John Gardner's Building Classic Small Craft and modified for cedar-strip construction. Originally designed by Charles Lawton, renowned for his fine tenders and superlative craftsmanship, the tenders had to "row and tow well, be moderately good seaboats, carry heavy loads, yet shine like a piece of fine furniture." The Lawton Tender will complement the finest yacht or serve as classy little fishing boat.
Dimensions: Length (LOA) 10.06" Length (LWL) 9,82" Beam (BOA) 45" Beam (BWL) 43" Weight 70 lbs. Displacement (Capacity) 575 Draft (at Capacity) 4.83 Center Depth 19.81" Depth at Bow 23.16"