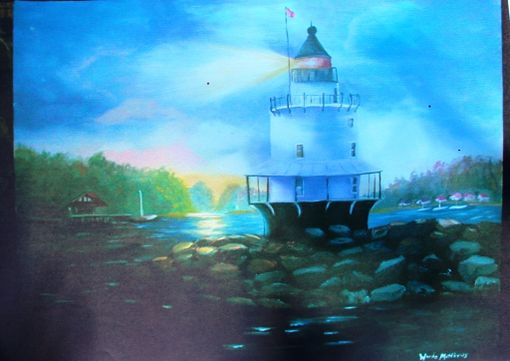 There is just something so intriguing about lighthouses. It's not that they are beautiful, but more of a lonely feel about them; a little mystery.

Anyway, I thought that this scene was beautiful. with the sunset and the way the light danced on the water. It has memories that I will never know.

My original, a small painting, is hanging at my daughters home: She snatched it up as soon as I showed her the finished canvas.

I can paint whatever size that you want, but I do prefer to paint these with oils. It' yields more to blending than acrylic and has more depth.
Cost will vary on size of canvas.