The Little River Grand Entry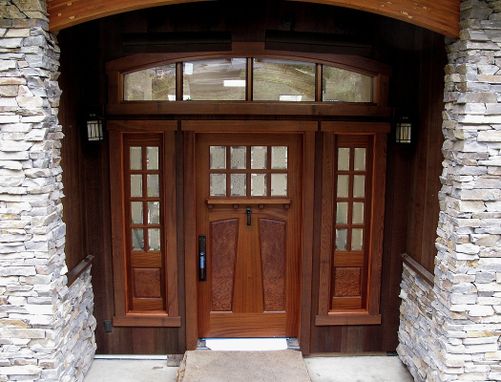 Custom made by Mendocino Doors/Brian Lee Desings.
This is a Mahogany Entry with 2 sidelights and an arched transom that will someday be home to a stained glass scene by Zoleta Lee.
This entry is constructed of vertical grain Sapele Mahogany. The insulated glass has beveled Glue Chip on the outside face.