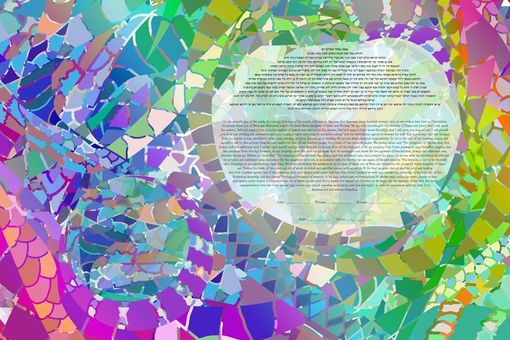 Gaudi's works light up Barcelona, making the ancient worker's city modern and colorful. His style is thus perfect for the modern home: bright mosaics, organic, flowing naturally — yet quirky, and original.

Team Ketubah is all about working with our couples to create something you'll absolutely love!

Each Ketubah comes in your choice of paper or canvas, and they are ready to be framed and hung.