The Bicycle Path Necklace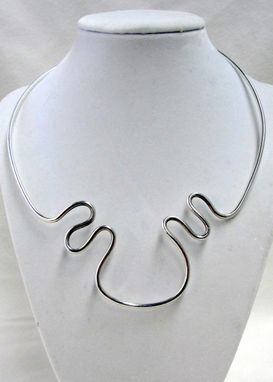 Nature's serenity and teeming forces in the moors and at the Ocean's edges of Nantucket has inspired my creative expression. In the winter of 2002, I began making art as an Artist in Residence at the Nantucket Island School of Design and the Arts (NISDA). Riding a bicycle, alone and free in the isolation of private grief, and in communion with Nature's elements, I sought solace in the intense beauty of survival. My ride became a healing journey in the subtle and startling beauty of the Faraway Isle…Nantucket Bicycle Path.
Sterling Silver. Custom Made.