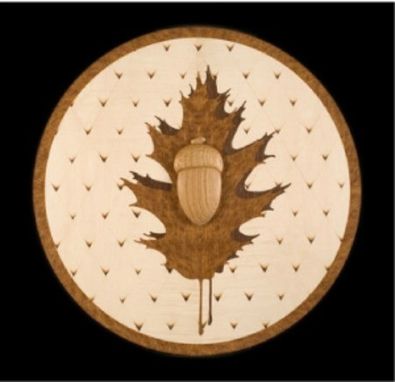 "The Acorn" is a marquetry wall hanging that features a hand carved oak acorn.
The background leaf has a trompe l'oeil shadow that makes it appear to float above
the surface. The diamond background is created by hand scorching the wood to
achieve a distinctive and elegant look. 20" diameter.