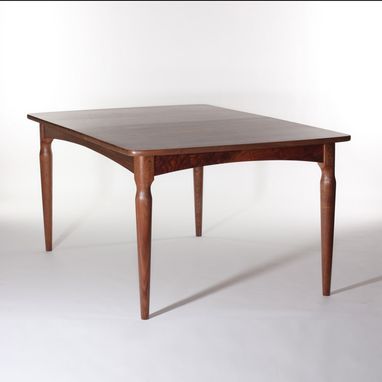 Our Paschall Dining Room Table has classic, yet contemporary, turned legs. It can be built as an extension table with leaves or as a table with a fixed top. All our tops are carefully selected, solid wood. The tops may be sanded or hand-planed, oiled or varnished. The size of the table can be specified to fit the space or seating. See our suggestions for Space Planning for Dining Furniture on our website.

Prices for various sizes are given on the website. For example, a table 43" x 66" opening to accept its two 18" leaves costs $3600 in FSC cherry and $3900 in walnut or FSC maple.

Dimensions: From 24" x 48" to 48" x 124".