The Sunset, The Sea, And Thee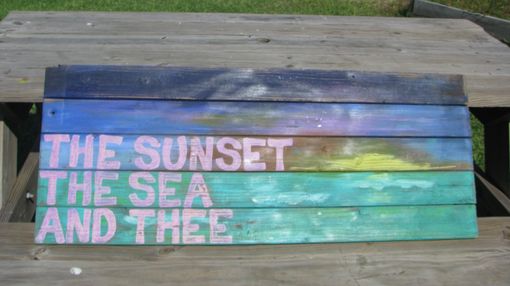 This is actually destined to be a bench. I was given two set of boards nailed together that I think were shelves.

Design created by Catherine Lee outsider beach bum artist. Catherine lives and creates in Crystal Beach, on the Bolivar Peninsula, Texas. A year ago Catherine ran away to the beach after waiting 57 years to make it happen. She creates original art out of driftwood, reclaimed and salvaged wood found on the beach.