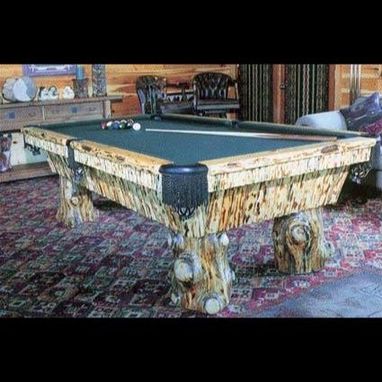 Skip-peeled logs give this version of our Teton pool table a look all its own. Teton Tables are available with plain sides (as shown) or with copper-etched custom artwork on the side and end panels. Shown is Standard style.
The skip-peeled finish shown here is an alternative o our normal stain processes. The Teton is also available in any of our standard stains and finishes.
Dimensions: Billiard Tables come in 7', 8', Pro-8 and 9' lengths. Go to our website for more information.