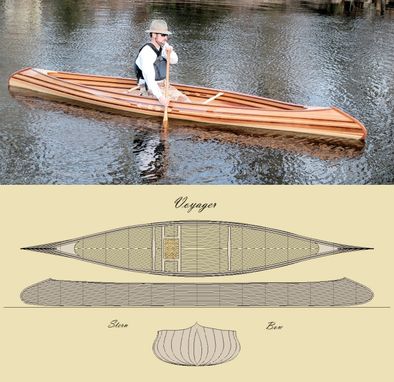 An excellent solo tripper designed to cruise, with room for plenty of gear, stable, fast, and tracks straight. It has an asymmetrical hull shape and lots of tumblehome so the paddler doesn't need to reach out for an efficient stroke. Good on quiet ponds, quick water, or big windy lakes.

Note that although the stems are a traditional recurve look, they are kept very low to minimize being influenced by the wind.
Dimensions: Length 15'2" Beam (BOA) 29-3/4" Beam (BWL) 30-1/4" Weight 42 lbs. Displacement (Capacity) 375 lbs Draft (at Capacity) 6.12" Center Depth 12" Depth at Bow 15" Rocker .25"