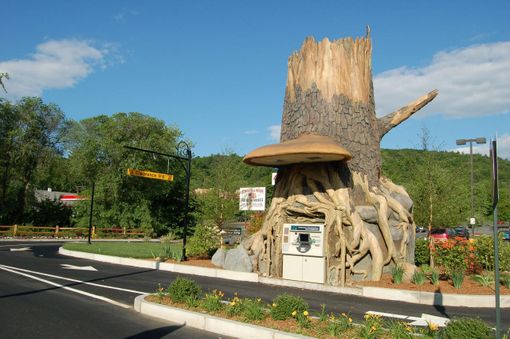 A bank client wanted a unique ATM for a new location on a popular tourist route. This eye-catching 25' tall 'Money Tree' draws people from hours away, just to investigate. Hidden 'easter-egg' carvings in the roots and rockwork keep visitors entertained time and again.

- structural steel interior
- carved foam and fiberglass exterior bark, tree and rockwork.
Dimensions: 25'H
Made in Indian Orchard, MA
All of our products are handmade
by expert makers.