This Is How I Sign The Back Of All Bowls.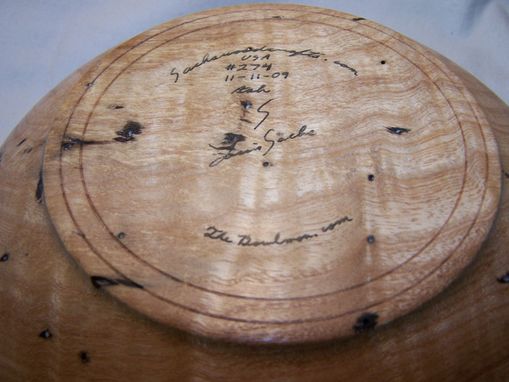 Each bowl I've ever done has been signed and numbered as to finish it with a finial touch.

I can write anything on the back and to personal friends I do what I call a memorial bowl. It has the dates of when a person was born and the day they passed. Everyone spouse or family I have done this for is speechless.....
Dimensions: The special touch!