Three Drains- Original Oil Painting On Canvas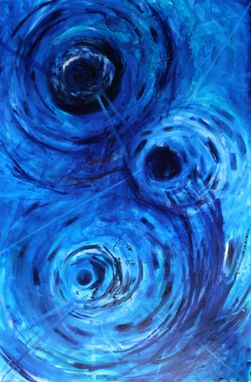 this piece was created in 2009 and is just being released for purchase. it is an abstract piece titled 'THREE DRAINS' created from oil paints on canvas. it measures 24"w x 36"h x 1.5"d in size. it is unframed, but the sides are fully painted and a wire has been added on the back for it to hang vertically. this piece was made in many sittings and the layering of the paint gives it a lot of depth. it will surely liven any room! i have signed it and it will come with a certificate of authenticity.

all pieces are one of a kind and are made with love!