'Thunder' Horse Cuff Bracelet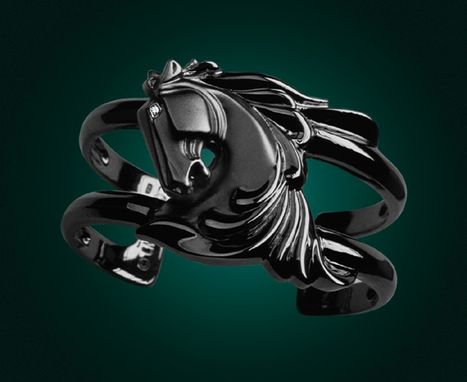 Our Horse Cuff Bracelet, depicting a stallion named 'Thunder', is striking and sophisticated in Black Sterling™. 'He' is a wonderful gift for the horse lover or equestrian!

This bracelet, which is generally worn at the wristbone, is made in a standard size for a 6-1/2 - 7" (16.5 - 17.8cm). Since you cannot adjust Black Sterling™ after finishing, we need to know your wrist size when you order. If necessary, we can adjust it up or down about 1/4" for you.