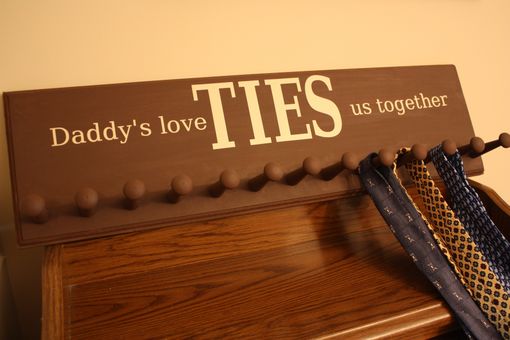 Perfect for Father's Day, Christmas, or Birthdays!

12 pegs for all his ties. 26"x8"

Can be modified to say Dad or Grandpa or Papa or whatever you'd like.

And color combination available.

Please note: for shipping safety purposes, pegs will not be inserted into holes. Assembly is simple, they twist right in.