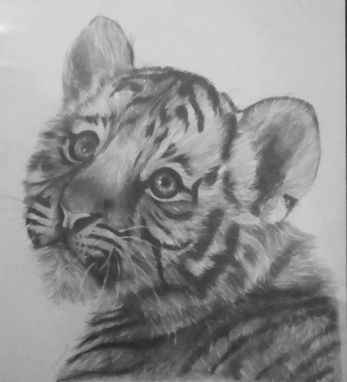 I've always loved wildlife, especially tigers. I wanted to sharpen my graphite pencil skills, so I decided to pick a subject.

I decided on a tiger cub because of the thickness of the fur. The stripes were also any challenge. I really enjoyed fluffing up the fur for the cub.

Having a passion for keeping wildlife safe this piece went deep to my heart. I took my time with it. Building up the darks first and slowly blending each stroke.
Dimensions: Width: 14"
Height: 17"