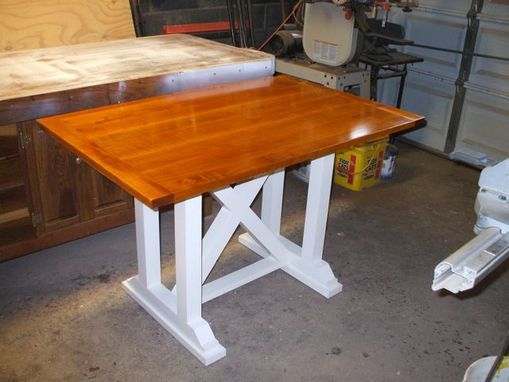 The table was created for a lady in Central, N.J. for her second shore home. The table top is of tiger stripe maple, bread boarded ends, having a soft tan stain and a polyurethane coating. The underpinnings are 12/4 poplar painted an off white.
Table top dimensions are x 28" W x 30"H x 48"L.
The pins for the end mortises in the bread boarded ends are hidden in the bottom so as not to interfere with the stained coloration.
Dimensions: 28" W x 30"H x 48"L