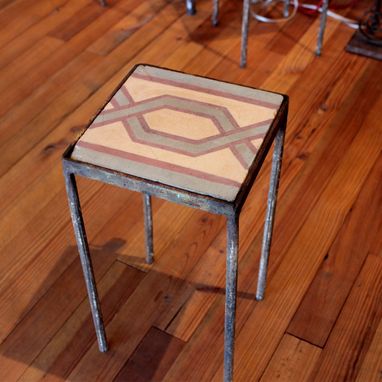 Our tile stool line is made of old tiles mainly from around the end of the 19th c. from demolished old mansions. In many case the stamp of the manufacturer is still visible on the back of the tile. The frame and legs are made from salvaged wrought iron.

The motif of this stool is Art Nouveau.
Dimensions are 8" x8" xH14"
Different possible heights.