"Time Deity" | Mixed Media On Canvas | 60×52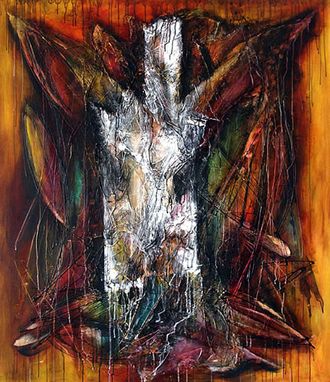 Tito "Time Deity"
Mixed Media on Canvas
60×52

Tito, his official name being Juan Antonio Gomez Gutierrez, kept his nickname from his childhood. Born in La Havana in 1953, he started journalism studies, then painting before joining the oldest and most famous art school in the Caribbean: the Academy San Alejandro in La Havana, then the Instituto de Diseno de la Havana where he won the graphic arts top prize.

This allowed him to work for the state: in a country where propaganda replaces advertising, he created, for example, the logo of La Cubana de Aviacion and posters for hospitals, and Castro speeches. On the side, he continued to create the paintings that he is so well known for. In 1997, he became an independent artist, not only having been exhibited in La Havana and selling to tourists, but making himself known throughout Europe, North and South America, and Africa. Having recently immigrated to America, Tito now lives in Miami, Florida, where he is able to devote all of his time to painting.

Real celebrations of color and shape, inspired by the plastic and aesthetic traditions of La Cuenca del Caribe, a region known for it's mix of cultures and races. In a contemporary expression, cultivated by many different influences, his art, born from the culture of the Caribbean, communicates a reality and poetic beauty of universal meaning.