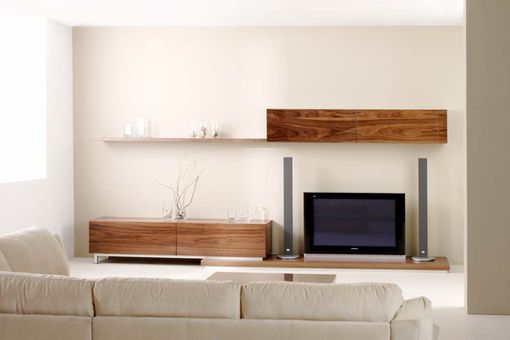 Torino furniture line respects present trends in furniture manufacturing. All pieces are custom made. The line offers many different finishes in veneer, lacquer, colored glass or laminate. Torino line contains many different single pieces that can be used alone or as a part of a setup. Signature of this line is so-called no handle - push system to open the door. Very modern, rich looking style.
Model on the picture is made from high gloss walnut with sought after "overlap" - setup where bottom cabinet covers part of the podium.
Dimensions: 157.5" as shown; differs with each setup;
All of our products are handmade
by expert makers.