Totodile Hoodie- Toddler Size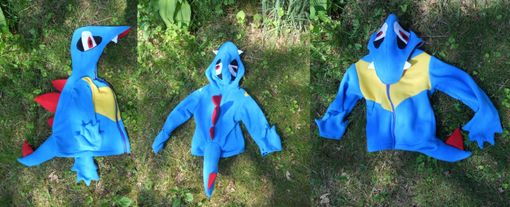 toddler size Totodile hoodie. Made for a custom commission that wasn't paid for in a timely fashion,

This was made with a base sweatshirt pattern for a child's size 3. it is made of polarfleece although the inside of the hood is lined with cotton. The "paws" snap up with snaps to keep them out the way when not playing. If you have any questions let me know!
All of our products are handmade
by expert makers.