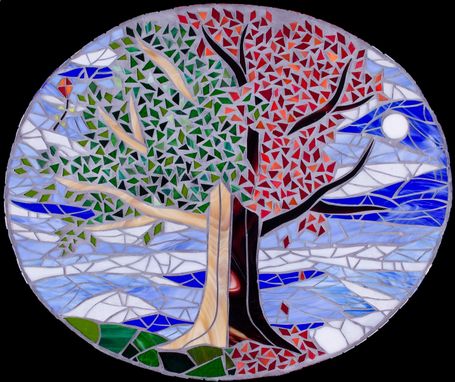 Tree of Life brings all four seasons together. Beginning on the left with small, light green leaves, a balmy sky and kite - it continues through the cycle of the year to the right side with snow covered branches, a cold sky and moonlight. Background sky and clouds bring a sense of windswept movement.

My contemporary glass mosaics are made for wall hanging or installations. Edges are trimmed with glass tile but may be framed.

Each piece is crafted on a dense foam core and fiberglass base making it surprisingly lightweight.

Dimensions: 20X26" rectangle or oval; or custom size