Tribute To Elizabeth Edwards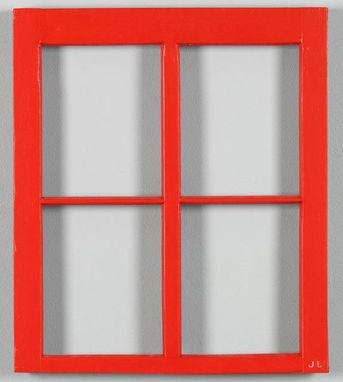 She was being interviewed by Nate Burkus on his show and told the story of her youthful life in the Orient when her mother had an antique store called Red Door, when Eliabeth opened her store in NC., it was names "red window" and her website showed this style and color hanging in the front two store windows. Blessed by her story and strength, and grace inspired me to this project. I have one with glass one w/o. AND they came from NC.! The color is Ben Moores Million dollar red !
Dimensions: 20" X 23"