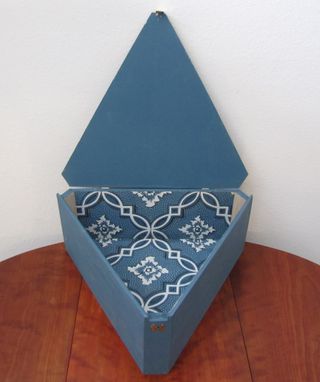 Primary wood: Poplar
Based on: Various 18th century examples

The tricorn, or three-cornered hat, was worn throughout the 18th century by men from all walks of life.

For furniture makers, items like hatboxes provided a steady source of income, and diversified the range of products they could offer to customers.

Hatboxes were often lined with wallpaper or newspaper. This example is lined with wallpaper, based on a pattern from the Sayward house in York, Maine.